In recognition of its significant contributions to the Nigerian Capital Markets in 2022, Greenwich Merchant Bank Limited has won three awards at the recently concluded IFN Awards in Dubai.
Greenwich Merchant Bank was recognized as the Best Investment Bank in Nigeria. The Bank also won Sukuk Deal of the Year and Africa Deal of the Year for advising Family Homes Fund Limited (FHFL) in its Issuance of the first ever Corporate Sukuk registered by the Securities & Exchange Commission.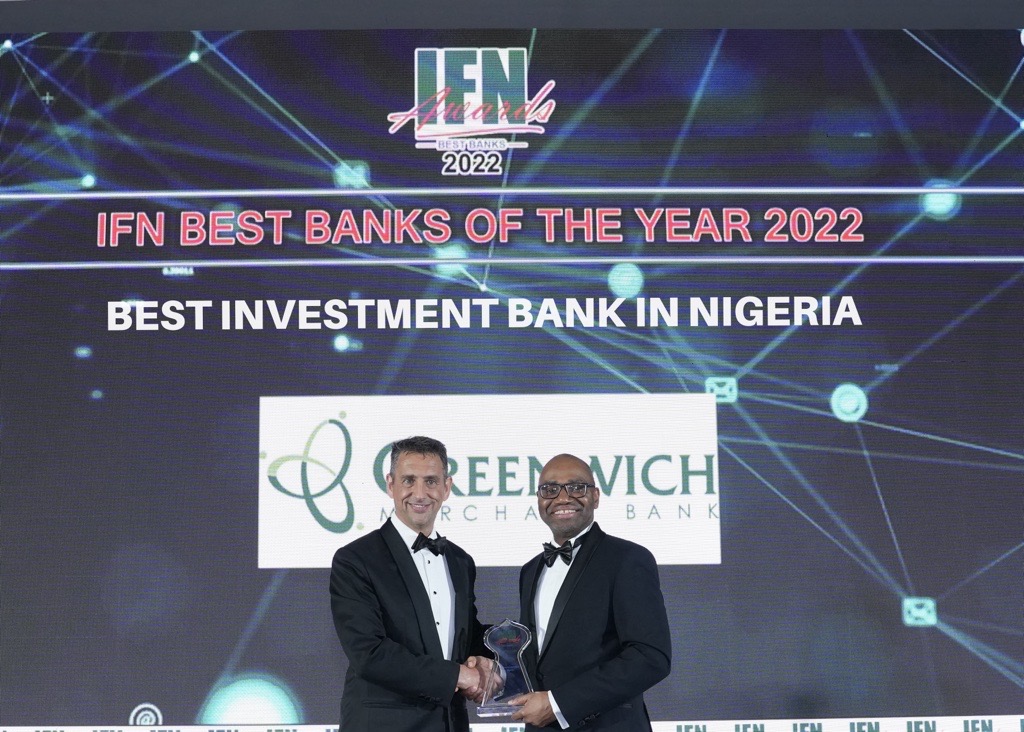 The FHFL's N10 billion Ijarah Sukuk Series I under the N30 billion Sukuk Issuance Programme was over-subscribed to the tune of N21.3 billion. The follow-on N20 billion Series II Issuance was also fully subscribed.
Commenting on this development, the Managing Director, Mr. Bayo Rotimi stated that "the awards validate our commitment to financial innovation, strengthening the capital markets and supporting projects that enhance the socio-economic wellbeing of Nigerians. We are very pleased with this recognition for exceptional work done and look into the future with a renewed zeal to partner with private and public sector institutions to deliver value to Nigerians."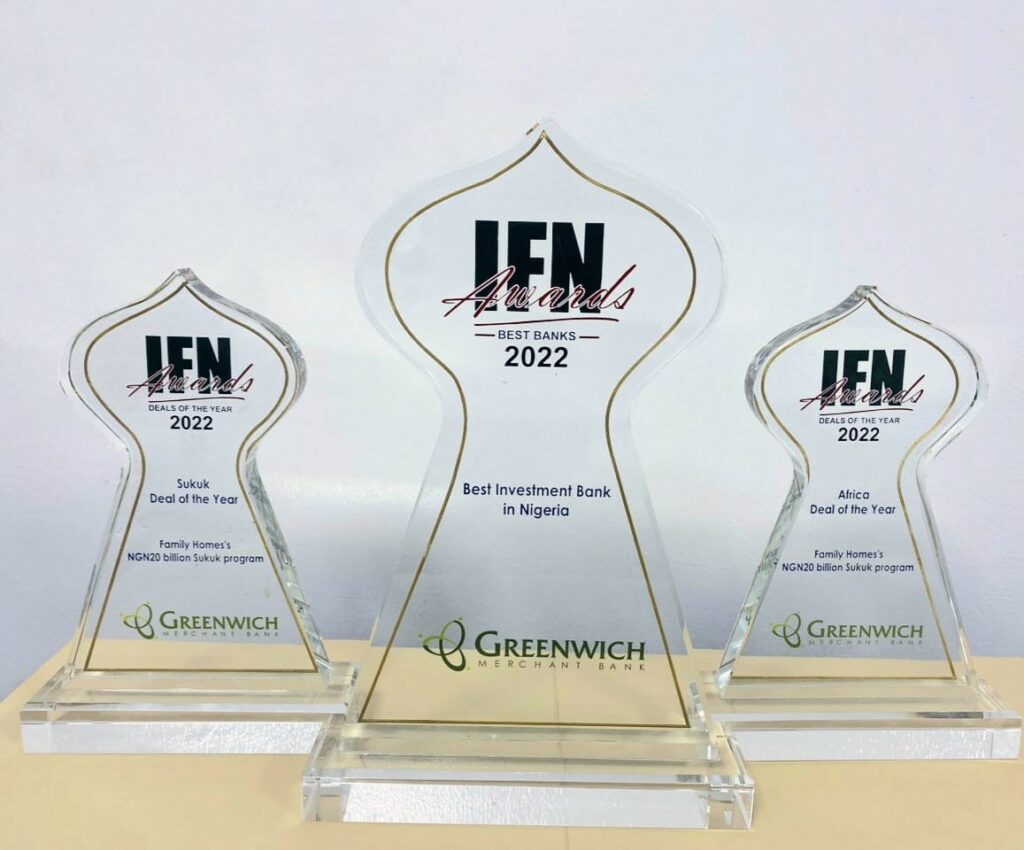 The Head of Investment Banking, Mr. Ken Ero noted that "this is a significant milestone for us as an Institution and we are encouraged to continuously collaborate with organizations like Family Homes Fund Limited to make sustainable positive change in Nigeria. With the subscription levels received from this Issuance, it is evident that there is investor confidence in Nigeria's economic recovery."
In 2022, Greenwich Merchant Bank Limited supported the Federal Government of Nigeria, through the Debt Management Office, in the FGN N100 billion Series V Sukuk Issuance, which was upsized to N130 billion following a subscription level of 166%.
In the same period, the Bank acted as the Lead Issuing House to TAJBank Limited in its N100bn Mudarabah Sukuk Issuance Programme. TAJBank's N10bn Series I Issuance achieved a subscription level of over N11.4 billion. The Mudarabah Sukuk Issuance, the first of its kind in Nigeria, provided the Bank with additional Tier-1 Capital to strengthen its capital adequacy ratio and financial intermediation activities.
In 2021, Greenwich Merchant Bank, alongside other advisors, assisted the Federal Government of Nigeria to successfully raise N250 billion in the FGN Sukuk Series IV, which is so far the largest Sukuk Issuance in the history of Nigeria. The Sukuk IV issuance elicited significant interest from both retail and institutional investors resulting in total subscriptions in excess of N840 billion, of which N250 billion was allocated.